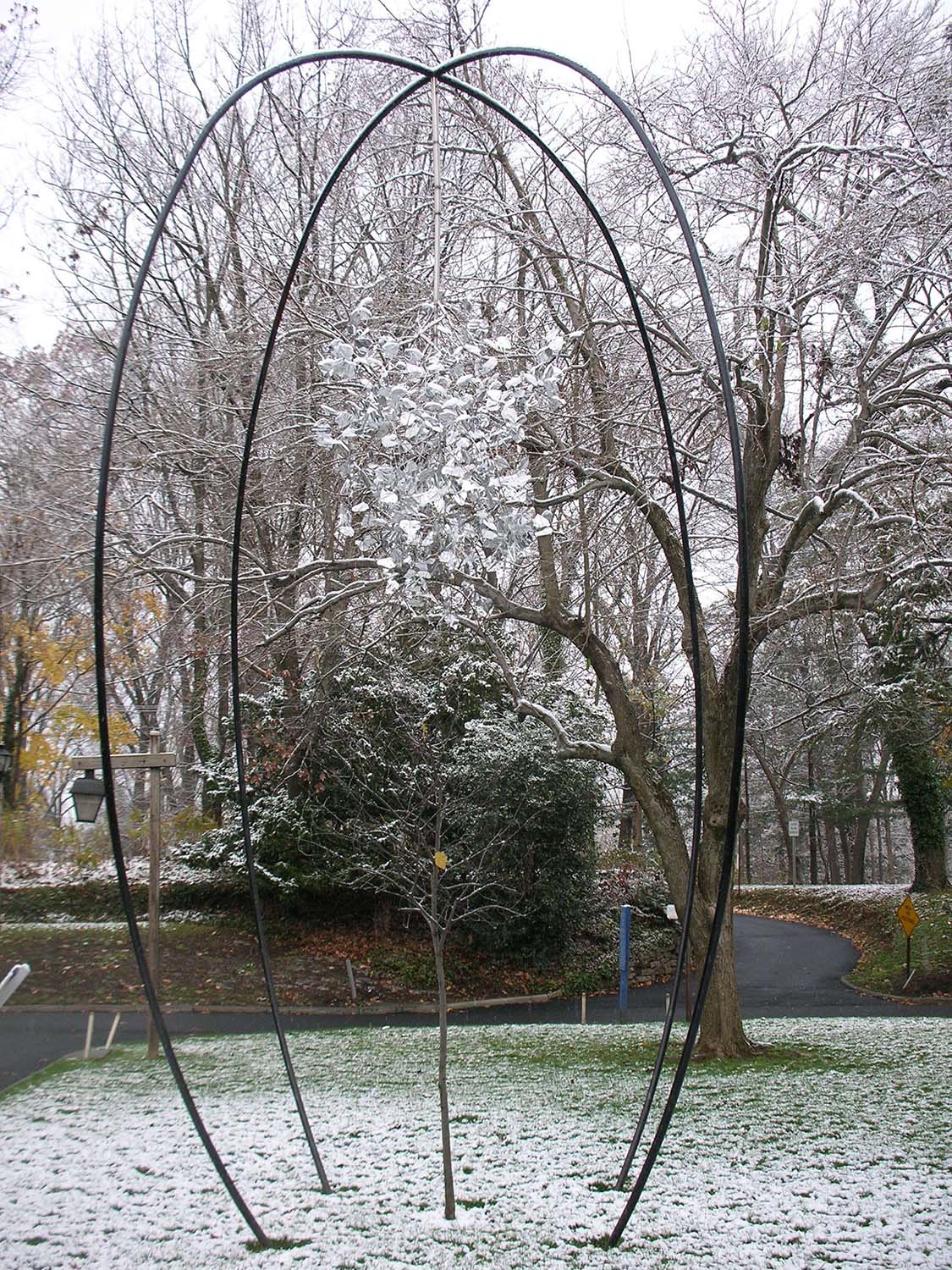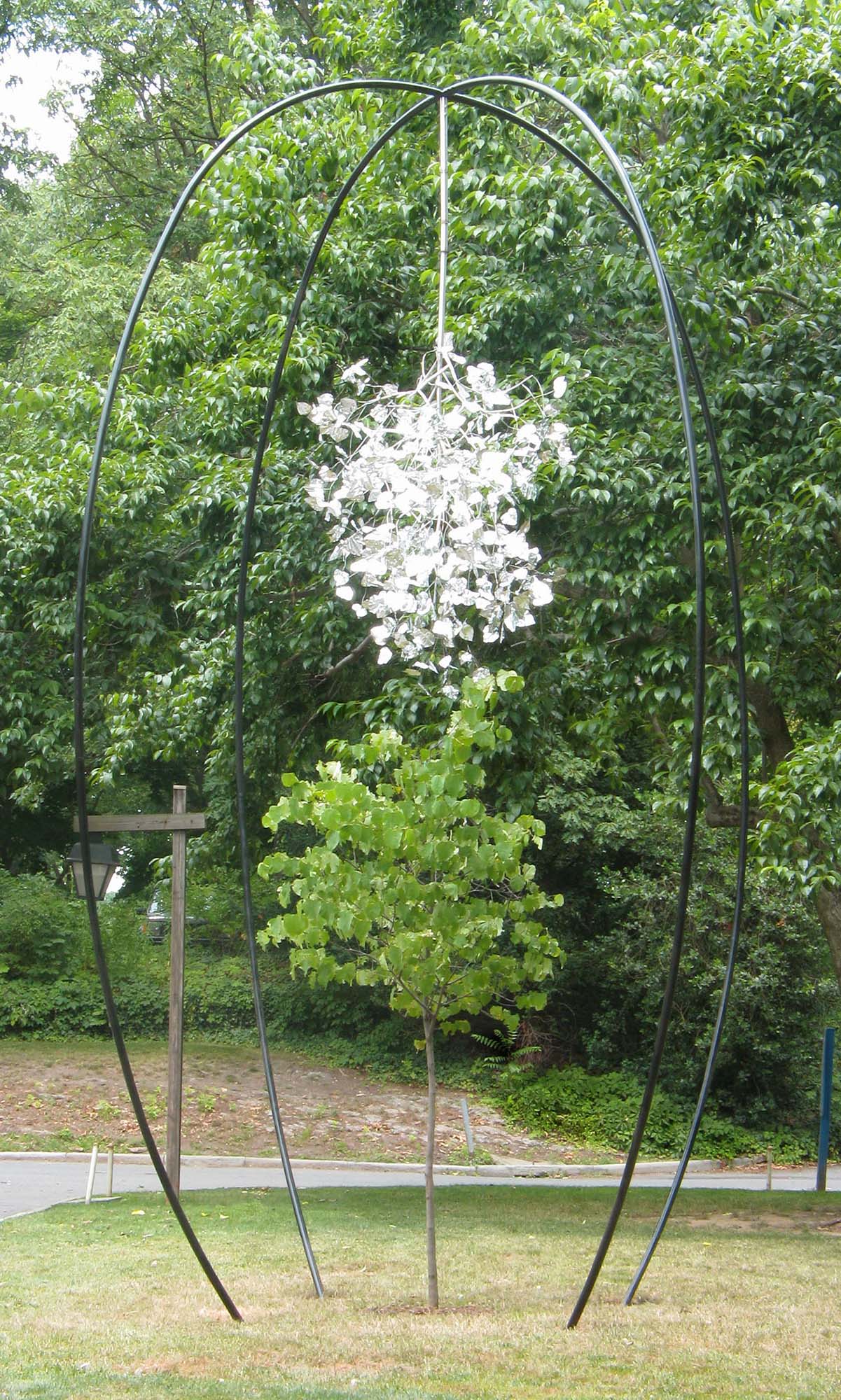 Reflection Recreation
2009
tree, stainless steel, mylar
11' x 11' x 22'
After carefully measuring every branch of a living tree, Ross created an exact mirror-image duplicate in stainless steel, suspended above the original. Over upcoming years, the appearance of the sculpture will gradually change as the real tree grows up and through its doppelganger. Reflection Recreation was made possible by a grant from Abington Art Center, where it is on display at the center's entrance.